Data Recovery Services
 LaptopDoctorCR I provide data recovery solutions for laptop or desktop computers, so if your laptop has suffered an impact, or if you have accidentally deleted your cherished photographs or somehow the data has become corrupted don't  worry.
Usually I can recover data from various situations from simple file deletion to total hard drive failure. Whatever your problem the most important thing is to get the right advice as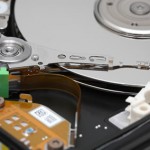 soon as possible, sometimes the longer you leave it the harder it is to recover data.
I also offer data recovery from flash memory or USB thumb drives, please contact me for more information.