Macbook Pro graphics failure finally addressed by Apple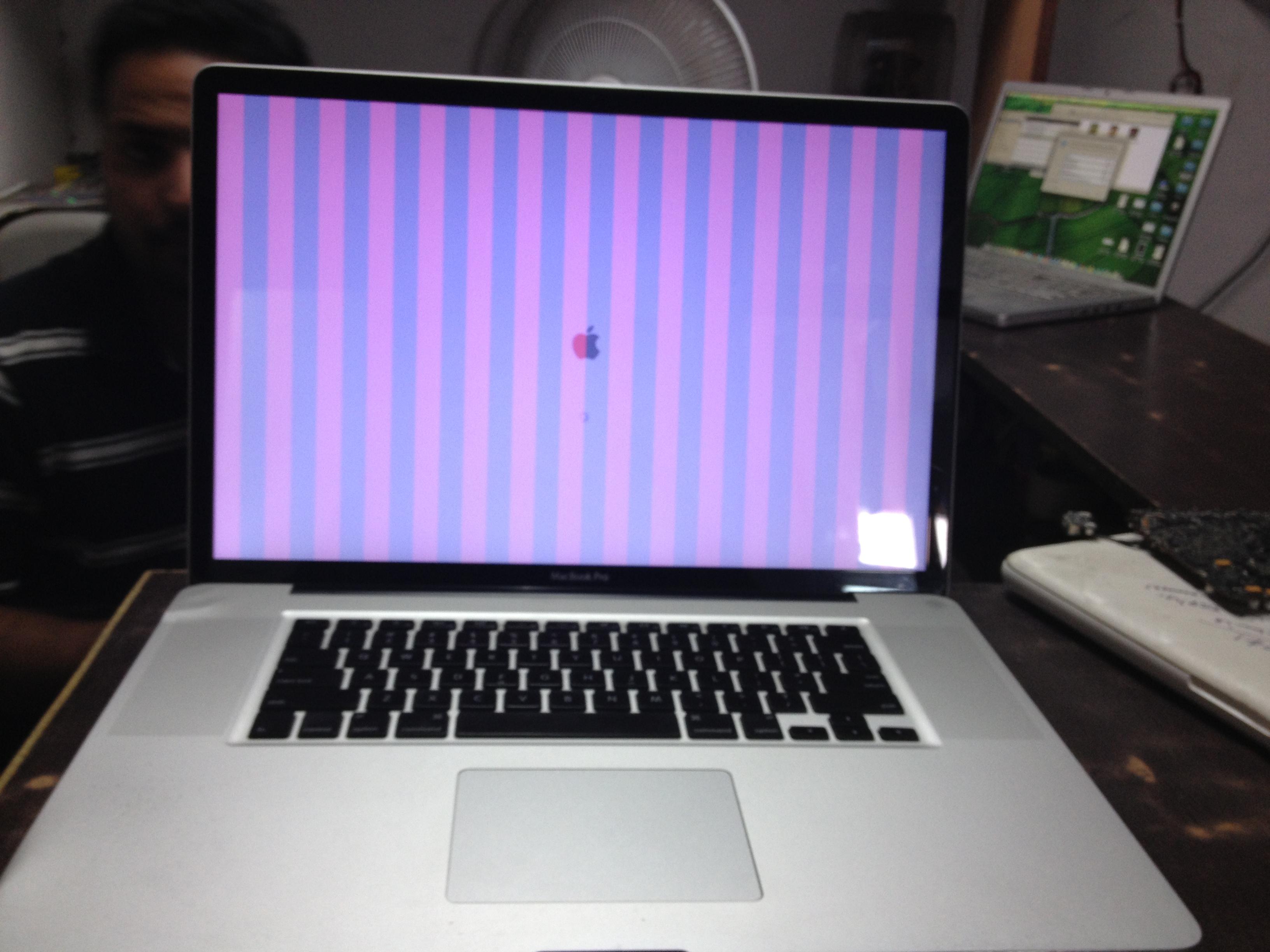 Reports of failing MacBook Pros have been flooding in since 2013, with many owners of 2011 models with AMD graphics suffering from system crashes and hardware problems that have been described as "critical". After a long wait, Apple has finally announced a repair program.
Good news everyone! Apple on 19 February 2015 announced that it is kicking off a repair program for some MacBook Pro models suffering from the graphics issues we've described in this article.
It's not officially a replacement program, but instead is titled "MacBook Pro Repair Extension Program for Video Issues."
On its support page, Apple reveals that "it has determined that a small percentage of MacBook Pro systems may exhibit distorted video, no video or unexpected system restarts."
Affected MacBook Pros were apparently sold between February 2011 and December 2013, so if your MacBook was purchased during that period of time then you may be eligible.
The specific symptoms described by Apple include distorted or scrambled video on the computer screen, no video on the computer screen (or external display) even though the computer is on, and the computer restarts unexpectedly.
How to find out if your Apple is eligible for Repair?
The specific products mentioned are 15in and 17in MacBook Pro models manufactured in 2011, and 15in MacBook Pro with Retina models manufactured from Mid 2012 to Early 2013.
So, if you've got a MacBook Pro (15-inch Early 2011), MacBook Pro (17-inch Early 2011), MacBook Pro (15-inch Late 2011), MacBook Pro (17-inch Late 2011), MacBook Pro (Retina, 15-inch, Mid 2012), MacBook Pro (Retina, 15-inch, Early 2013) then you're eligible to take part in the repair program.
To find out what model your Mac is (if your Mac is out of action thanks to the graphics issue), you can type in your serial number here.
How to get your Apple Macbook Repaired?
If your Mac is eligible, you'll now need to back up your MacBook Pro, and then bring it to an Apple Retail Store or Apple Authorized Service Provider (find out how to make an appointment at the Apple Store here). An Apple technician will then run a diagnostic test to verify eligibility, and let you know how long it'll take to repair.
Note, though, that if there is other damage to your MacBook Pro that "prevents the repair" such as a cracked screen, they'll charge you for the replacement of that. Aside from that, though, the repair program is completely free (and so it should be!).
You'll be notified when your MacBook Pro has been fixed and is ready to be collected, and fingers crossed the issue will have been resolved.
The repair program kicks off in the US and Canada on 20 February, and in other countries from 27 February, and will run until 27 February 2016 or three years from its original date of sale, whichever of those provides longer coverage.
In August 2014, a petition that started last year urging Apple to recall the affected MacBook Pro laptops to fix the problem passed the 10,000-signature mark, and in October 2014 it soared past the 20,000 supporters mark, and it reached a total of 38,205 before Apple finally addressed the issue.
It may in part also be due to the class action lawsuit Apple was hit with in October in a California court.
The lawsuit claims that the defect in the 2011 MacBook Pro comes from the lead-free solder that's used to connect one of the processing chips to the main circuit board in the computer. According to the complaint, the frequent changes in temperature that occur while using the MacBook Pro cause the lead-free solder to crack, which in turn causes the graphics issues as described above.
The problem, which first emerged in February 2013, escalated throughout 2014 as more and more owners of the affected models began to experience issues. While playing games, watching HD video or performing another graphics-intensive task, users have witnessed their displays distorting, or sometimes going completely blank. Rebooting the machine temporarily resolves the issue, but it almost always returns.
Eventually, many users found that their MacBook boots to a blue or grey screen. Currently, the only permanent resolution is to get a replacement logic board, but that can prove quite costly without Apple Care. It's believed that overheating is to blame for the issue.